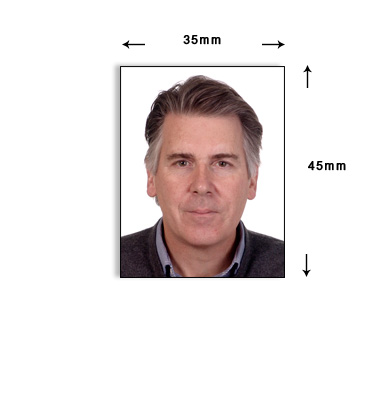 Contact Us
Zoom Exposure
391a Bank Street, 2nd Floor
Ottawa, Ontario
K2P 1Y3
Phone: (613) 845-0553
Photo Requirements
Slovenia passport photo requirements:
• Two (2) recent photographs
• Measuring 35mm x 45mm.
• Made during the last 6 months
• On a single clear light grey or plain white background.
• The distance from the chin to the top of the head must be between 31mm-36mm or 70-80%.
• The distance from the bottom of the photo to the eye line must be between 20-30mm. With good focus, clearly showing the eyes and face with both parties (and face).
• The photograph is to present a person without headgear.
• Not wearing eyeglasses with dark glasses.
• Looking forward with open eyes,
• With the natural expression of the face and mouth closed.
---------------------------------------------------------------------------------
Slovenia visa photograph specifications.
• One (1) recent photographs
• Measuring 35mm x 40mm.
• Made during the last 6 months
• On a single clear light grey or plain white background.
• The distance from the chin to the top of the head must be between 31mm-36mm or 70-80%.
• The distance from the bottom of the photo to the eye line must be between 20-30mm. With good focus, clearly showing the eyes and face with both parties (and face).
• The photograph is to present a person without headgear.
• Not wearing eyeglasses with dark glasses.
• Looking forward with open eyes,
• With the natural expression of the face and mouth closed.
----------------------------------------------------------------------------
• The photos must be identical and taken within the last six months.
• The photos must be clear, well defined and taken against a plain white or light-coloured background.
• If the photos are digital, they must not be altered in any way.
• Your face must be square to the camera with a neutral expression, neither frowning nor smiling, and with your mouth closed.
• You may wear non-tinted or tinted prescription glasses as long as your eyes are clearly visible. Make sure that the frame does not cover any part of your eyes. Sunglasses are not acceptable.
• A hairpiece or other cosmetic accessory is acceptable if it does not disguise your normal appearance.
• If you must wear a head covering for religious reasons, make sure your full facial features are not obscured.
• The frame size must be 35 mm X 45 mm .
• The photos must show the full front view of the head, with the face in the middle of the photo, and include the top of the shoulders.
Embassy of the Republic of Slovenia
150 Metcalfe Street
Ottawa, Ontario, K2P 1P1, Canada
Telephone
(613) 565-5781, -5782/850-0897 (24h)
Fax
(613) 565-5783
Internet
www.gov.si/mzz/dkp/vot/eng
vot@gov.si